April 9, 2014
Here, There, and Everywhere ran from Mar. 5 –30, 2014 at the Huntsville-Madison County Public Library in Huntsville, Alabama. Coordinated with NASA's "science4girls" program for Women's History month, HTE events included two programs led by women experts on the topics of physics and weather. Two more programs were hosted on astrophotography and NASA's Chandra X-ray Observatory with other local experts. Youth services hosted Science club event for kids. Special programs hosted 83 visitors with thousands of participants in the exhibit overall.
Programs included:
March 6, 2014 - Here, There, and Everywhere
Doreen Forsythe, Solar System Ambassador, discussed the NASA exhibit on display at the Library, Here, There, and Everywhere. She showed how to apply our knowledge of daily experiences to understand universal laws of physics on grander scales, and in very different environments.
March 12, 2014 – Capturing Deep Space Astrophotography
Doug Horacek, home professional astronomer for the Von Braun Astronomical Society Imaging Team, discussed the team's astrophotography work. Camera light capturing capability sees more than the eye, so photography is the way to really see space. Doug explained how astrophotography works and reveals some of the team's projects, including Orion and nearby deep space objects.
March 19, 2014 – Amazing Science with a Great Observatory: The Chandra X-Ray Observatory
Dr. Martin C. Weisskopf (pictured in the last photo) gave an insider's look at NASA's Chandra X-ray Observatory, the world's most powerful X-ray telescope. He discussed Chandra's mission and the fascinating science behind X-ray telescopy.
Dr. Weisskopf is a project scientist for Chandra and Chief Scientist for X-ray Astronomy at Marshall Space Flight Center. He is the recipient of numerous awards, including NASA Medals for Exceptional Service in 1992 and for Scientific Achievement in 1999. He was elected in 1994 as a Fellow of the American Physical Society, which cited his "pioneering work in X-ray polarimetry and time variability studies of cosmic X-ray sources, and his insightful leadership as Project Scientist for the Advanced X-ray Astrophysics Facility." In 2006, he received the George W. Goddard Award for scientific contributions to NASA's Chandra X-ray Observatory.
March 26, 2014 - Tornado and Weather Communication Town Hall
Dr. Marita A. O'Brien is an assistant professor of psychology at the University of Alabama in Huntsville with a specialization in engineering psychology. She also holds an M.S. in Telecommunications Engineering from the University of Colorado. Her main research interests are everyday decision-making and human error, everyday technology design and learning, and disaster resilience.
Elise Schultz is a research associate in Atmospheric Science at the Earth System Science Center at the University of Alabama in Huntsville. Her main research interests including meteorological applications of lightning and radar and severe storms. Elise is also focused on the transition from research to operations to applications and weather education and outreach.
Preparing and acting on severe weather is a team effort. A perfect forecast is only as good as the way it is communicated through the warning dissemination process. It is a joint meteorological effort; from outlooks and watches issued in advance of storms by NOAA's Storm Prediction Center, to warnings issued by the local National Weather Service office, to broadcast meteorologists who play a major part in informing the public, there are many contributions from the weather enterprise. But they are not alone. Others, including emergency management, government officials, researchers, private sector, and you, a member of our community, are involved in this communication chain. You are a critical part of the discussion on how we can improve.
Tina O'Driscoll
Manager, Reference and Adult Services
Huntsville-Madison County Public Library, Huntsville, AL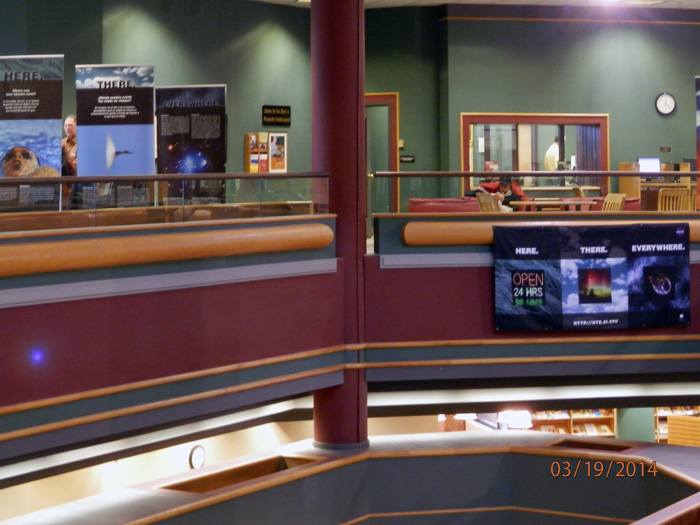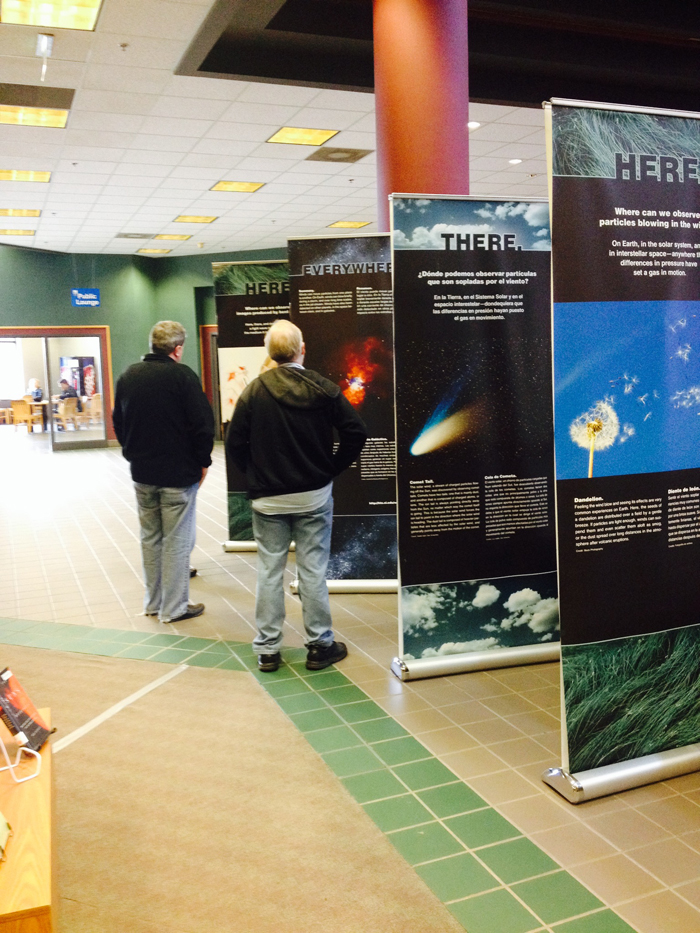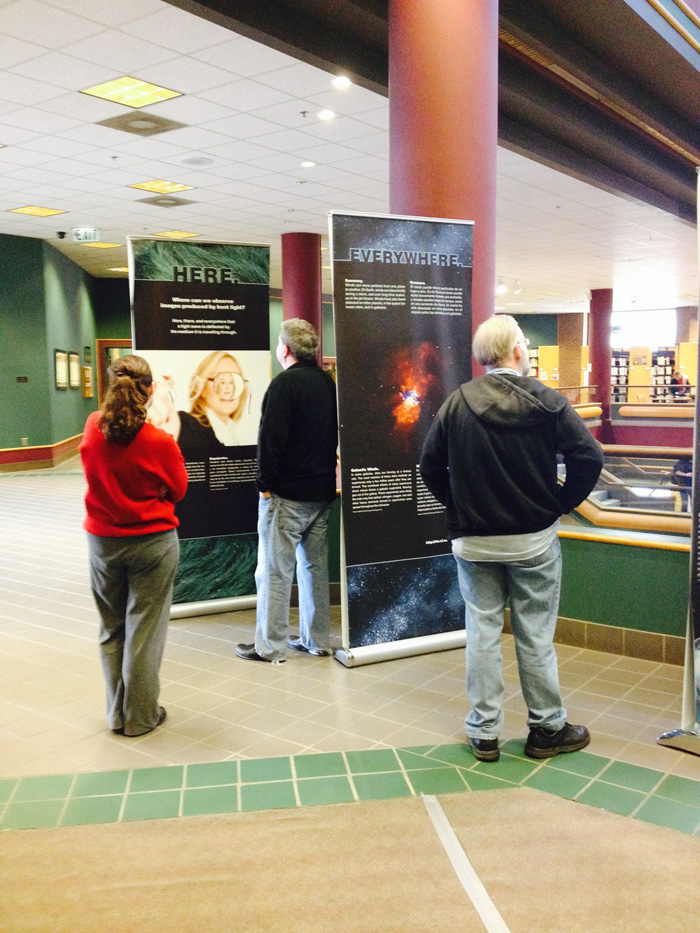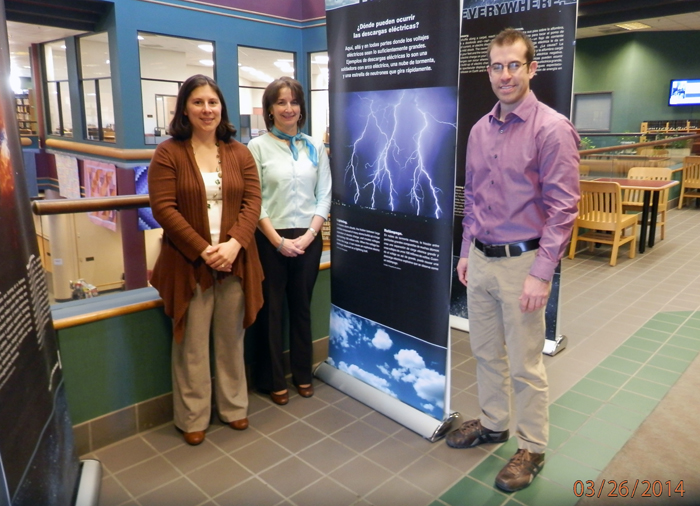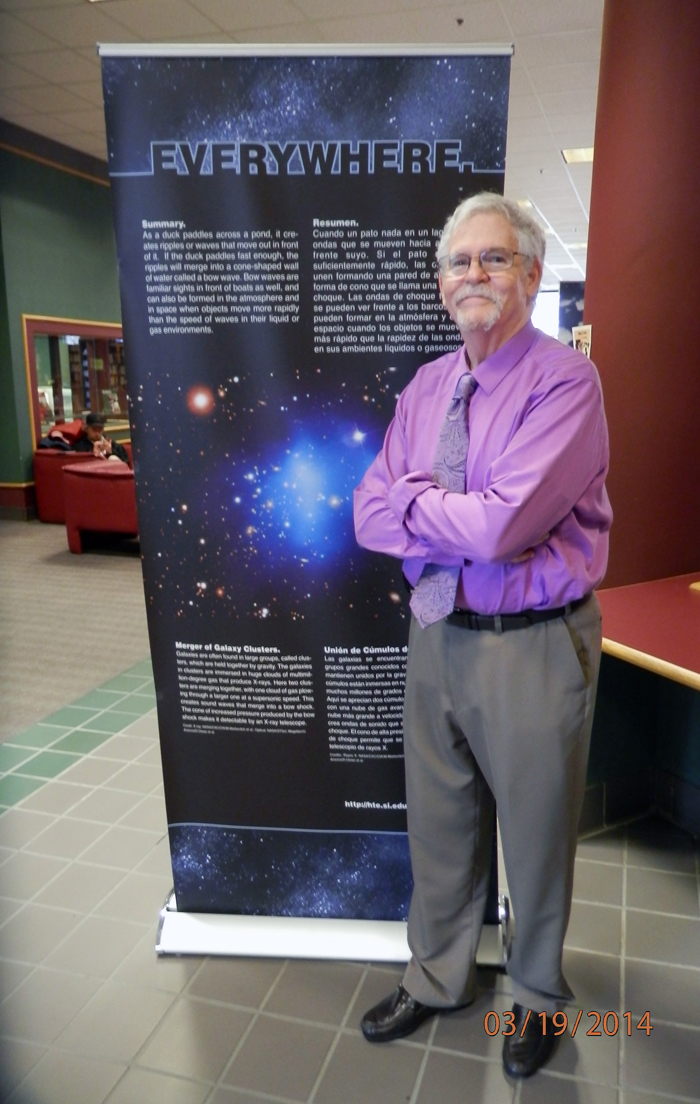 (Credit: Huntsville-Madison County Public Library)