June 14, 2013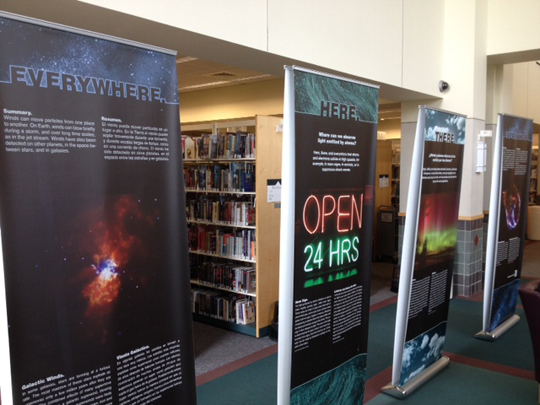 The Westland Public Library was happy to conduct four separate programs while the Here. There. Everywhere. exhibit was situated in our library (May 2013). We decided to aim the majority of the programs towards children and teens as the concepts and stunning photography included in the exhibit would likely create a lasting impression on this group.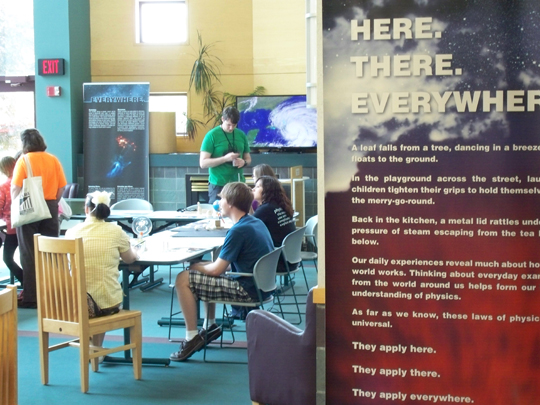 We started with a program put on by the LowBrow Astronomers of Ann Arbor, Michigan. Over thirty students and their parents learned how to read the stars and got a chance to look through 5 different telescopes, including a solar telescope. At our second program, Super Science with Youth Librarian, Heather Daft, over twenty students had fun getting messy with various physics experiments.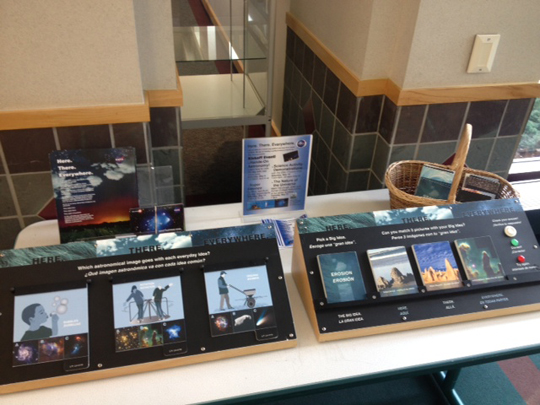 For our third program, the Society of Physics Students from Eastern Michigan University (EMU) helped over thirty adults and families re-create the activities included in the HTE exhibit. Our final program, the Nature of the Universe, with EMU astronomy instructor, Mark Fairclough, was aimed at helping adults make sense of the sky with stories from ancient time until today. It was attended by ten individuals.
-- Andy Schuck, Reference Librarian, Westland Public Library