Everywhere we look, science is there. Whether it is the ground we walk on, the water we drink, or the skies that we gaze upon, our world is shaped by science.
The United States has long strived to increase humanity's understanding of the complex nature of scientific principles and properties in every context-from phenomena that affect our daily lives to those that shape the fate of the cosmos.
Today, science of all types is often conducted through large collaborations containing researchers from different continents and countries. Indeed, while the United States seeks to be a leader in the fields of science, technology, engineering, mathematics, (referred to as "STEM"), we know the combined efforts of the brightest minds around the globe may lead to our most important advances.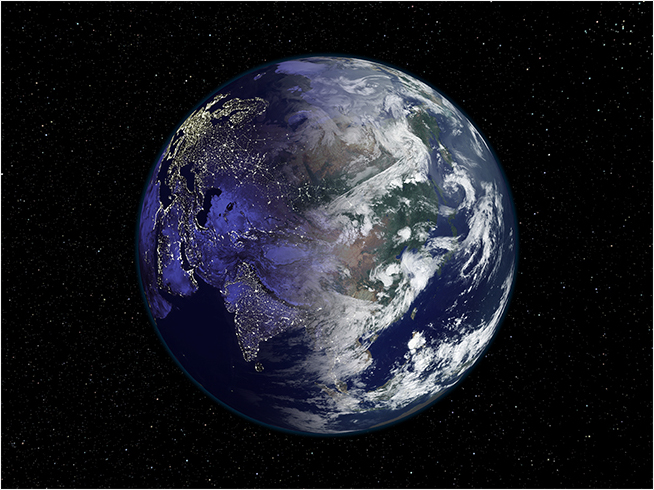 This exhibit, called "Here. There. Everywhere." demonstrates how science knows no boundaries, either here on Earth or across the Universe. The comparisons in these images, as well as the descriptions within the text, will show how science and its discoveries transcend borders across vast differences of scale, distance, and type.
The wonders of science-and the innovations needed to uncover them-are for every citizen of the world to marvel at and enjoy. We invite you to explore both the topics that you may experience in your daily life, as well as those that take place billions of light years away.
MORE INFO
---
HOW TO HOST AN HTE EXHIBIT. This is a guide to bringing an HTE exhibit to your venue. It provides detailed information on materials to download for various level of activities, themes, and alternate resources of information and activities. GO
SEND US YOUR PHOTOS. If you have photos of your HTE exhibits/activities/etc that you would like to share, email us at cxcpub@cfa.harvard.edu and we will post them to this online gallery.